Chanukah Events
Thursday, December 10, 2020 - Friday, December 18, 2020
 To help sponsor our amazing Chanukah events, please click here . Please put 'Chanukah Sponsorship' in the Dedication Details.
Let's Light Up The Town - Together in Unity
A whole bunch of fun free events
 Each night of Chanukah • 6PM
(besides Friday & Shabbat)
the Jewish community is invited to Aroma
for a social distancing grand
Menorah Lighting Ceremony
(Donuts & Latkes)

 Sunday, Dec 13 • 6:30PM 
Chabad SW Broward was chosen to represent Florida for a worldwide simulcast which will feature live Menorah lightings from the Kotel and all around the world.
It will begin in Australia and live feed for 12 hours to lightings across the globe. Israeli PM Bibi Netanyahu and many other dignitaries and Jewish celebrities and recording artists will be featured live.
The satellite will broadcast from our new beautiful campus, overlooking the lake.
Please join us for this special Global Lighting of Unity or you can watch it from the comforts of your own home. More information coming next week.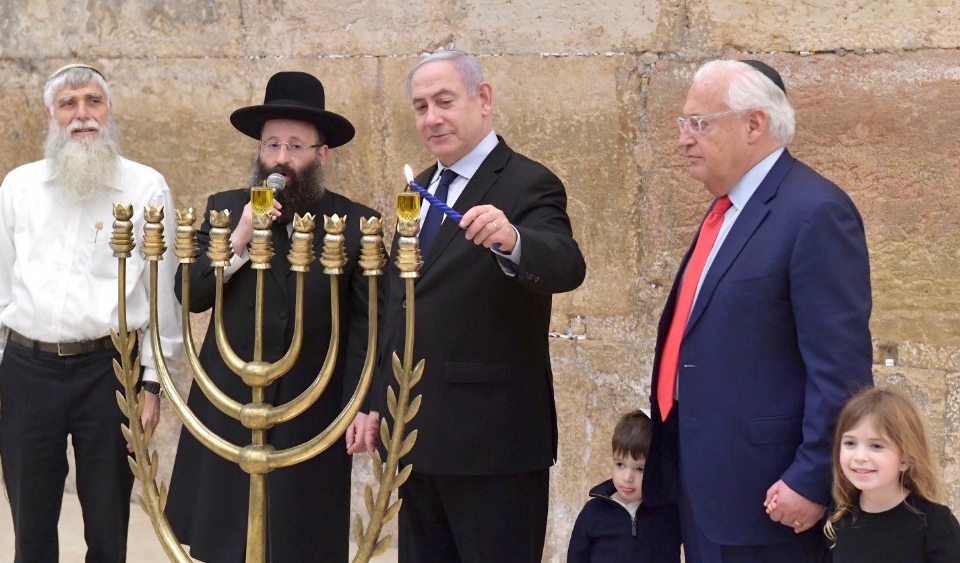 Tuesday, Dec 15 • 5PM
We will meet at the new Chabad campus. Participants will be able to put a colorful Menorah on their car and join as we parade festively around Cooper City and end at Aroma for a special Menorah Lighting ceremony featuring music, fun, donuts, latkes and other refreshments
Social Distancing & Free Event!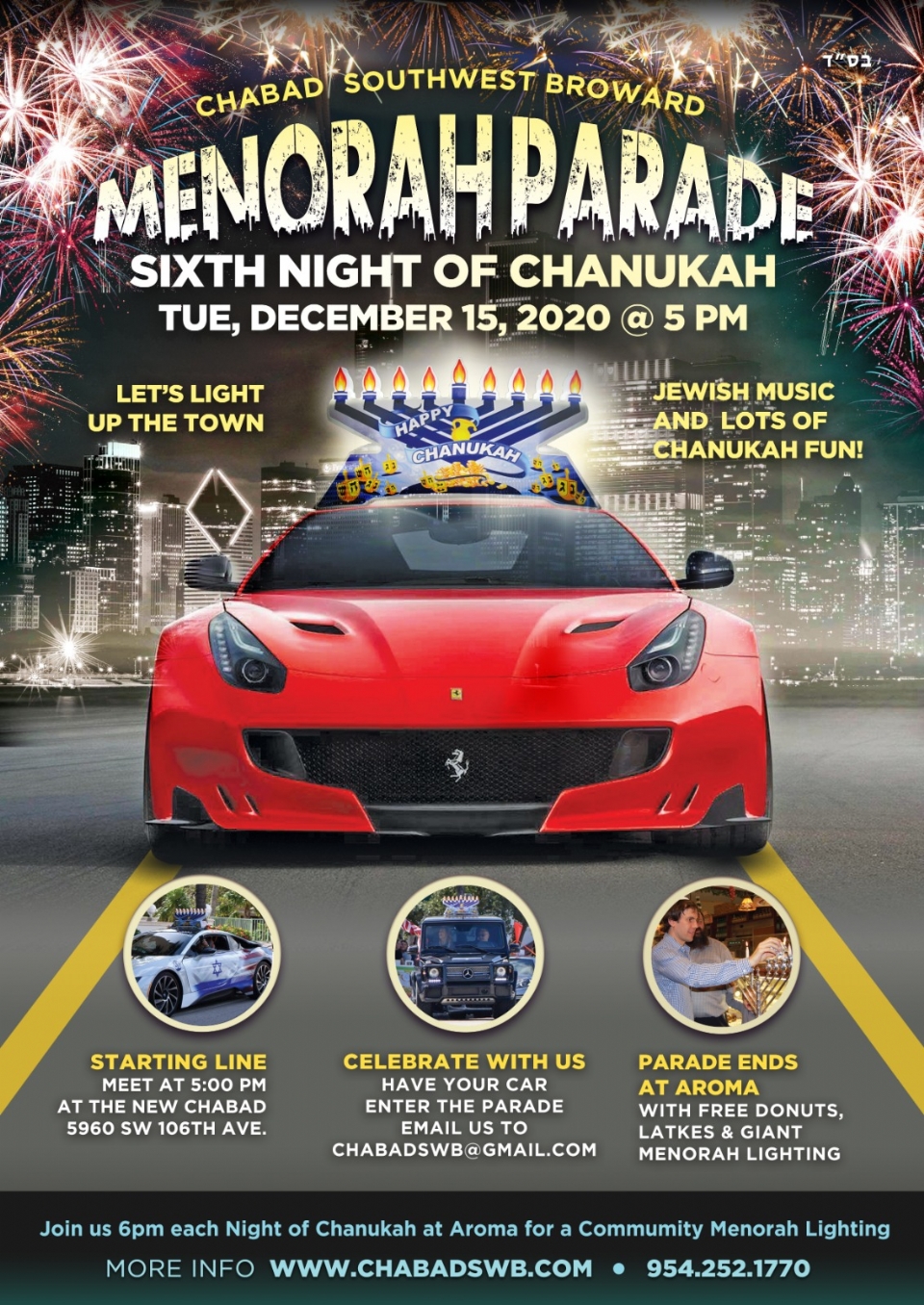 There will also be lots of other local lightings throughout the city
Click here to learn more about the holiday of Chanukah