Dear Friends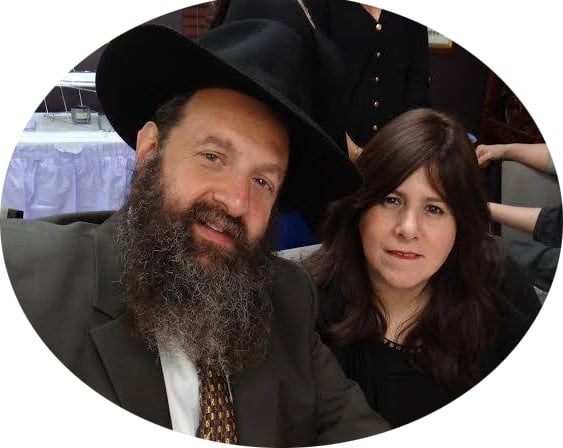 With incredible Divine Providence, we closed on the magnificent 6.5 acre former High Point campus.
I cannot adequately describe how beautiful and extraordinary the new facility is. The campus features five buildings (42,000+ sq feet) in superb condition, plus a pool and a lake. A sixth building is being constructed to house a men and women's Mikvah.
The 6.5 acre grounds are exquisitely adorned with magnificent palm and oak trees. The beautiful lakefront sets the tone for the serene and tranquil campus.
Plans are already approved for Building A, featuring an elegant state of the art Women and Men's Mikvah.
Building B features 20 guest rooms that has become a host dormitory for teen students who are thriving in our recently opened TAG Academy. Each room has its own private bathroom and shower. A recreation lounge, workout area and laundry room are also  featured in the building. We hope to receive accreditation any day for the TAG vocational school featuring 9th and 10th grade boys. We are already witnessing great success with both enrollment and the impact we are having on these beautiful young persons' lives. 
Building C is a 10,000 sq. ft. facility that features a beautiful newly remodeled Synagogue, sanctuary, classrooms, a library, an auditorium, commercial kitchen and cafeteria. The sanctuary is used daily for services until the permanent Shul will be constructed on the water. The classrooms offer plenty of space for youth services during Shabbat and Jewish holidays. The Main Building (C) also serves as the perfect setting for Hebrew School, C -Teen activities, a Friendship Circle center and our Sunshine Circle Senior Center. There is also a perfect spot in the building for a sorely needed Judaica shop.
Building D which overlooks the picturesque lake and includes a swimming pool in the rear is already serving as a beautiful "Retreat". The recently upgraded building is ideal for families and groups to host Simchas such as Bar Mitzvahs and Shabbatons, or for individuals to get away for a Shabbat or any of the Jewish holidays. 

Building E will be the future home to a gorgeous sanctuary and elegant wedding hall overlooking the lake. Plans are also set for a unique party deck on the lake and a rooftop lounge facing the water.
Building F is an existing building that lends itself as a perfect setting for a new state of the art preschool. It even includes a secured playground. Permits have already been issued and construction is under way for our anticipated opening: August 2022.
As you can see, this amazing campus offers such incredible opportunities — not only for members of Chabad SW Broward but for all of Florida and even for Jewish communities throughout the globe. 
I have always had a passion and eagerness to make a difference in people's lives and I am committed to help ensure that there's hope and a positive future for our children and teens. I know I can do so much, I just never had the facility or the funds.
Now we are being given this incredible opportunity and I kindly ask you to please help make it a reality. I invite you to come tour the campus for yourself. You'll readily agree that Hashem is handing us this gift on a silver platter, expecting us to run with it and grow 'from strength to strength' - in all our current activities and G‑d willing, future endeavors. 
We have compiled a list of donation and sponsorship opportunities for you to dedicate in a loved one's honor or memory. We invite you to leave an everlasting tribute and legacy to those dearest to you by having their names forever inscribed on our new 'Chabad Menachem Center'. 
I thank you in advance for your generous contribution and continuous support.  
With best wishes to you and your family for continuous Blessings, Success, Health, Happiness and Nachas ... 
 Sincerely, 
Rabbi Pinny Andrusier