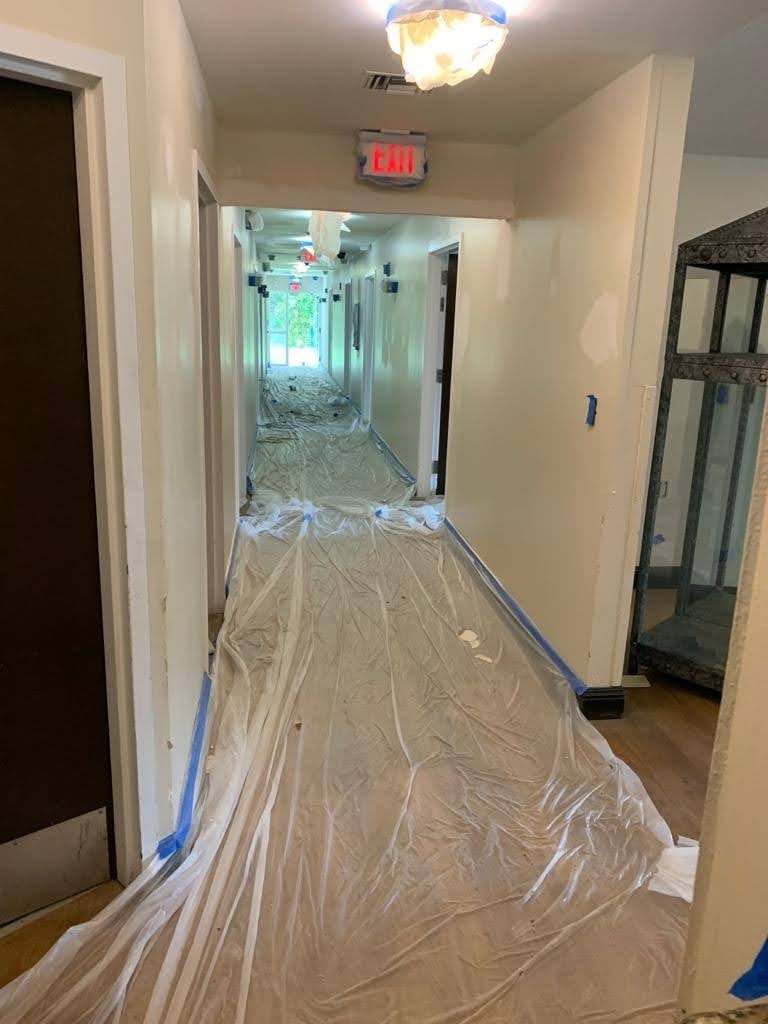 December 4, 2020
This week lots has been done again to get ready for our Grand Opening.  The Fire lane is complete and most of the outside site work is done. Inside, new bathrooms are being installed, the resort building is being painted and the the sanctuary is getting a total facelift. The breezeway is also being finalized.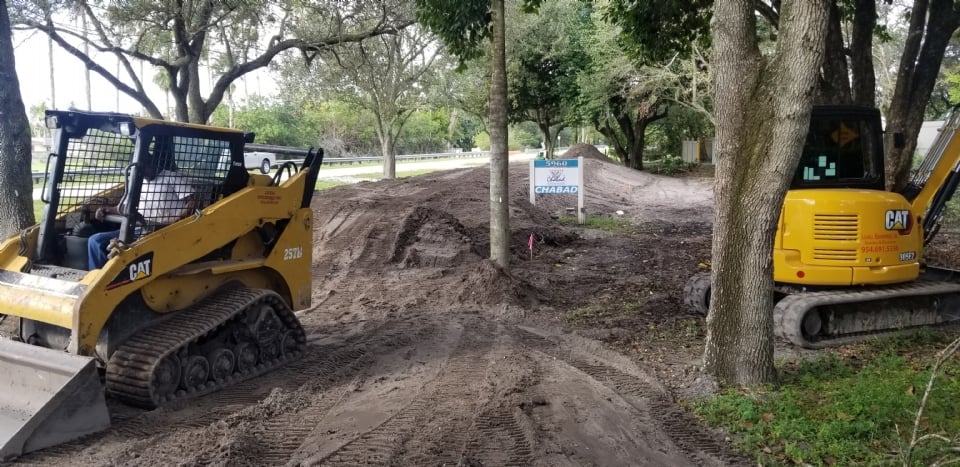 November 27, 2020 
This week lots has been done to get ready for our Grand Opening. The Fire lane is almost complete and most of the outside site work is done. Inside, new bathrooms are being installed and the the sanctuary is getting a total facelift with beautiful lighting. This week we also had extensive meetings with the leadership of the JCC to prepare "Building 6" into a new state of the art pre school.
June 15, 2020
Since the closing, the property has already gone through a major transformation. Landscaping, pressure washing, interior clean-up, overall repairs and modifications ...  The entire campus is really taking shape and almost ready for us to move in. We now just wait for the city to approve our 'Certificate of Occupancy'.
June 12, 2020
Plans were submitted today into the city to prove that building Two (Dorm), Three (Main Building and temporary shul) and Four (Retreat) meet life safety codes and should be approved shortly for use. Phase 1 of the plans also included the construction of a fire lane, bringing up the parking lot to code and a lighting scheme to
increase the outdoor lighting for safety.
May 15, 2020
Baruch Hashem - We Closed! Mazel Tov! Chabad SW Broward is the proud new owner of the incredible 6.5 acre campus. 
December 23, 2019
Architect Craig Ditman let a team of structural and mechanical engineers and a fire safety inspector to assess all the existing building and gave them a nearly clean bill of health with only minor repairs and maintenance needed. 
December 17, 2019

Mazel tov! Finally Rezoned: Today we received a unanimous decision from the Cooper City Commission for the rezoning of the property.. 
November 15, 2019
Today we paid our required $200,000 towards the purchase of the new property.

November 5, 2019
As each approval was announced, the room burst out in great applause. The largest cheers were sounded after the VP of neighboring Nur Islam, Mr Alan Baksh, took the podium to describe the special friendship the mosque has enjoyed with Chabad SWB for over 25 years, and expressed their unconditional support and blessings for Chabad's purchase and all of the plans for the new campus. Throughout the presentation, as our plans were introduced and discussed, there was tremendous energy, optimism and support by all .. Cooper City's Staff, P & Z Board and Commissioners and the large audience of Chabad friends and supporters. 
Thank you so much to 
Craig Ditman
, 
Jeremy Shir
, Dennis Eisinger, 
Alan Levy
, Allan Gottesman 
Craig Konhauzer
, 
Michael Levy
, 
Seth Heller
, 
Lori Green
, 
Julia Steiner
, 
David Damatov
, 
Leon Weissberg
 and the incredible team who have worked tirelessly to help make this happen and thank you to the more than 50 friends of Chabad who came out last night in support of this amazing new journey we are about to begin.
Next up.. City commission meeting scheduled for Tuesday, Dec 3. Hope you are able to come support.
October 29, 2019
Lots of exciting developments to share
We've been confirmed for the next two commission meetings following this Monday's Planning and Zoning.
1. Tuesday, December 3 at 6pm
2. Tuesday, December 17 at 6pm
Again, whoever is available, our attorneys say it's critical we have as many people as possible there in support.
If all goes as expected, we should receive our rezoning on the 17th and be able to close between then and the end of the year.
We also received a great response today from the seller. Seeing how close we are to the finish line, how much we are spending on all the requirements and how hard our team is working to get this done, they agreed today to give us a much needed extension till after, and they waived about $30,000 in fees that they were scheduled to receive till then. Amazing because last week week they said no.
The mosque next door is giving us a recommendation letter and hope to send a representative to lend support.
Allan has finished preparing our required financials report and we are submitting them to several financial institutions who have expressed willingness to do the loan.
Our Architect, Engineers and Attorneys have been working tireless to get us to this point. For all who come to the meetings you will realize how much has been done behind the scenes to make this happen.
Now all we need is ... Hashem's help and money ...
More updates to follow!